Leadership Augusta Announces Class of 2024 Chair and Co-Chair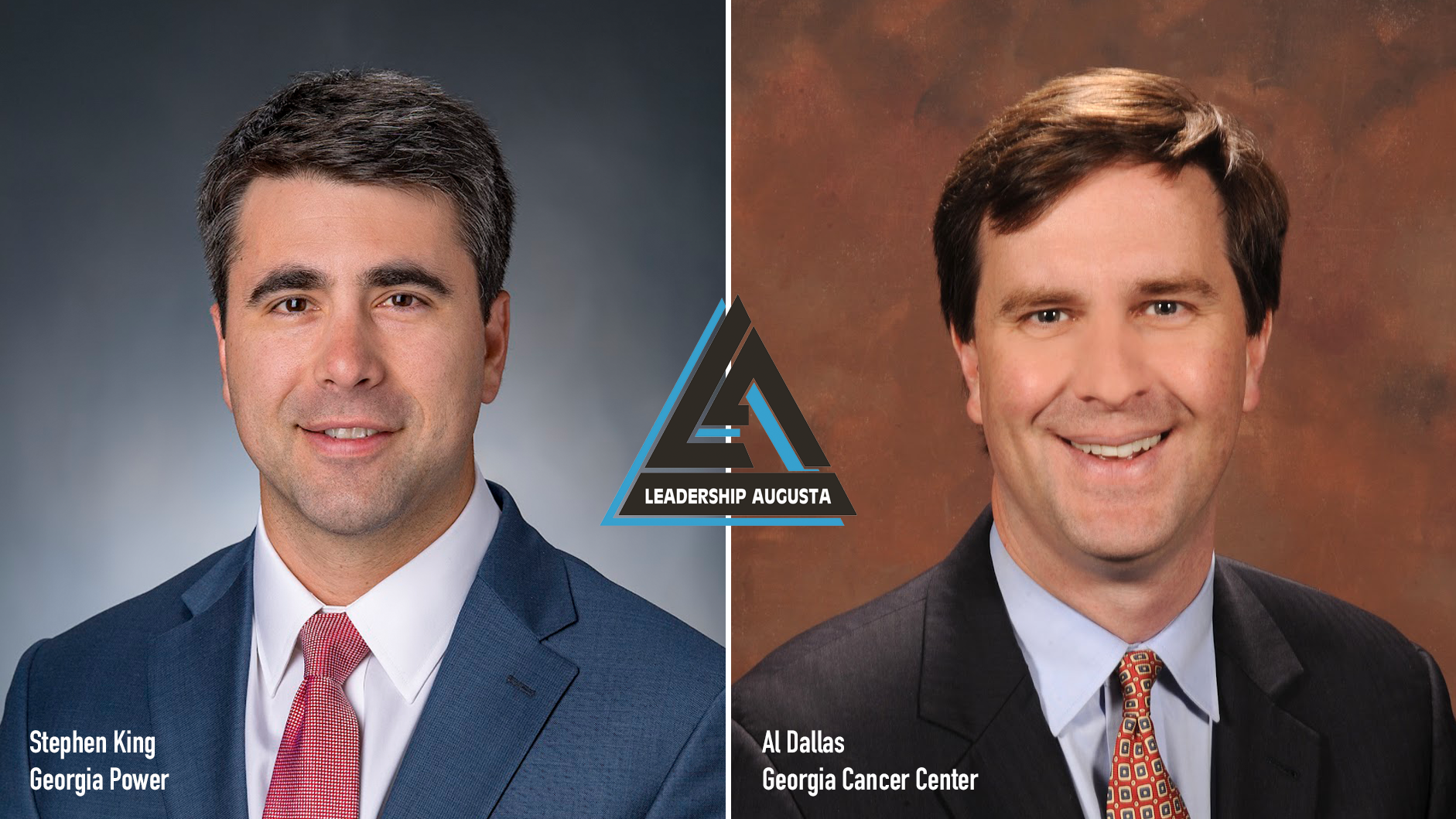 Augusta, GA (May 16, 2023) – Leadership Augusta is proud to announce Stephen King, Class of 2021, as the adult Class of 2024 Chair and Al Dallas, Class of 2023, will be his Co-Chair.
Stephen King is the Region External Affairs Manager for Georgia Power where he serves as the liaison for power delivery, customer service, sales and community & economic development efforts in the Augusta area. Stephen moved into this position after serving as Georgia Power's Nuclear Development Site Lead at Vogtle 3 & 4, providing oversight of project execution for the new nuclear units in Waynesboro. Prior to his career with Georgia Power, Stephen worked at the Savannah River Site in a planning and funds management capacity. He earned a Bachelor of Business Administration, Finance from the University of Georgia and a Master of Business Administration from Augusta University. Originally from the Augusta area, Stephen lives in Richmond County with his wife (Kayle), daughter (Madeline) and son ("Tripp").
Al Dallas currently serves as the Administrator and Chief of Staff at the Georgia Cancer Center at Augusta University. Al formerly served as Executive Assistant to Augusta Mayor Deke Copenhaver. Mr. Dallas was born in Augusta, Georgia and raised in nearby Thomson. After earning a B.A. in English from Amherst College and his M.B.A. from the Terry School of Business at the University of Georgia, Al worked in the education, insurance restoration, and logistics industries. Wanting to make a bigger impact in his local community, he accepted the position with the Mayor in July 2013. Al is committed to supporting our local non-profits by serving as a board member for Historic Augusta, the Boys & Girls Clubs of Augusta and the Leukemia & Lymphoma Society's Light the Night Walk. His wife Lauren and two children, Bennett and Hawes, reside in Augusta.
Leadership Augusta was established in 1980, as an affiliate of the Augusta Metro Chamber of Commerce, to enhance the civic participation of emerging leaders within the region. For more information about the Leadership Augusta program, visit LeadershipAugustaGA.com.
###
Media Contacts:
Sue Parr, President/CEO
Augusta Metro Chamber of Commerce
Sue.Parr@AugustaMetroChamber.com
or
Kathryn Freemon, Communications Coordinator
Augusta Metro Chamber of Commerce
Kathryn.Freemon@AugustaMetroChamber.com